ABB introduced a new version of HVDC technology to achieve double transmission capacity
Views:14 Author:Site Editor Publish Time: 2017-05-11 Origin:Site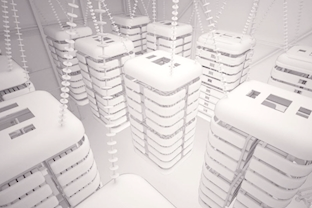 ABB introduced a new version of HVDC technology to achieve double transmission capacity
Recently, ABB has introduced a new version of the HVDC technology to achieve double transmission capacity.
ABB said that the next generation of light high-voltage DC technology will make the transmission system capacity of 3 GW. This will allow more than 350% of electricity delivered per square meter, which is beneficial for applications such as offshore wind power.
ABB's latest light-duty HVDC technology, also known as the VSC HVDC, is capable of raising the voltage to 640 kV and increasing the transmission distance to 2,000 km.
This technology can become a reality thanks to the development of semiconductor power electronic devices that provide greater control.
ABB has deployed 18 light HVDC technology projects worldwide, including the largest power offshore wind power interconnection.
"We created high-voltage DC technology in the 1950s, and the 1997 high-voltage DC technology was one of the most important milestones in our innovation journey," said Claudio Facchin, president of ABB Power Grid.
"With this breakthrough for 20 years, we are ready to write a new chapter in this technology at the next stage, and the significant advancement in HVDC technology will help deliver electricity with minimal loss and bring significant benefits to customers." Facchin supplements Say.